As the summer comes to a close and our students are returning to school, Dynamic Connections provides its employees with an end of the summer BBQ. This year was a little different! Chris Giles, president, proposed that we do a team potluck and that the money that would have been supplied originally to host the lunch, would instead go to charity.
As the Green Team is quite competitive, each person was challenged to make an extraordinary dish where we would vote for the top three best dishes. The first, second, and third place winners were given $150, $100, and $50 respectively, to donate to the charity of their choice.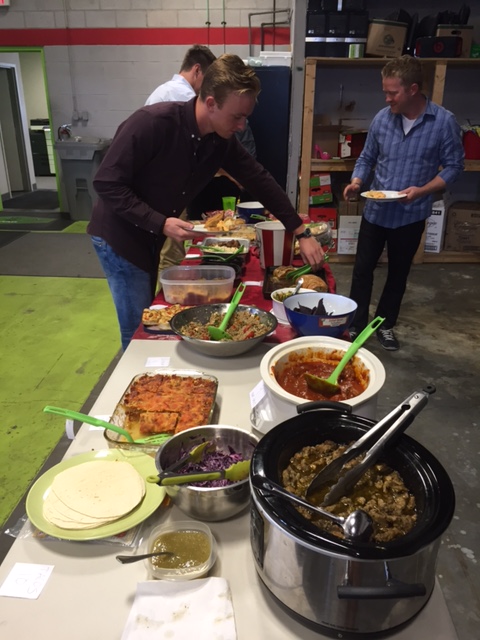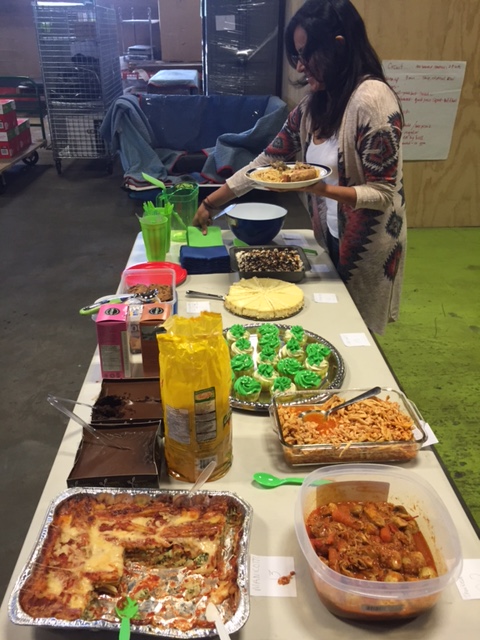 With foods from Jerk Chicken Tacos and Spaghetti Squash Lasagna to Skor Cookies with ice cream and S'mores Supreme, each dish was scrumptious and unique!
A special congratulations to our top 3 winners who have all chosen to donate to the Sick Kids Foundation!!
1st Place: Alec Darling with a delicious Stromboli
2nd Place: Amanda Campbell with her Sweet and Sour Meatballs
3rd Place: Nathan Darling with his mouthwatering Buffalo Chicken Wing Dip
We look forward to what will be in store for our next cook-off!